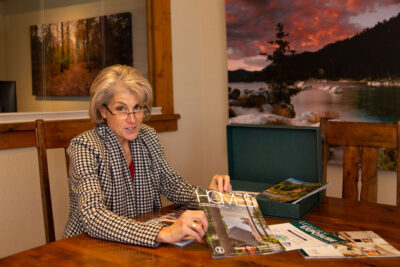 Knowledge
As a dedicated real estate professional, I am qualified to guide you through the process of selling your home. I use my skills in home preparation, market analysis, negotiation, marketing, and contracts to help you meet your goals.
Trust
Selling a home can be one of the most important transactions in your life. Because of this, it is important you choose to work with someone you trust and believe is a market expert with integrity. This is a responsibility I take very seriously. Simply stated, your success, is my success.
Local Expertise
Understanding the local economic factors, neighborhoods, seasonal patterns and how those affect the selling market is vital to your timing and final sales price. I have access to an entire team of vendors who can assist you in preparing your home and bringing it to market in the best condition possible. I am dedicated to making the sale of your home as stress-free as possible. Allow us to do the legwork to assist you, so you can come to market ready to sell for top dollar.
Marketing
At Chase International, we have an entire marketing department devoted to your sale process. Whether it is video, print, or internet reach, we have the creativity and vision to create an unbeatable marketing package for you. We have sold billions of dollars of real estate, a testament to this team.
I will personally develop a marketing strategy for your property and execute it with perfection.
From digital media, to knowing which photographer to hire, I pride myself on my marketing, and stand behind my value statement of "showing off your home in its best light".
Preparing your Home for sale
A home that shows off its best qualities and attributes to your potential buyer stands the highest chance of selling for the maximum price. Allow me to help guide you through your sale and strategize with you on how to create a superlative product. From creating a full disclosure packet, to offering you my years of experience in staging and renovation, I promise you I am devoted to selling a home that not only shines, but stands out in the crowd.